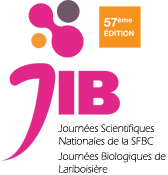 JIB – International days of Biology November 13-15, 2012, Paris La défense, France
174 Exhibitors involved in the IVD Market.
Interesting presentation of Roche, Illuma, Brucker, Theradiag presenting new tools for the following up of patients.
Centralisation of the laboratories to access to new innovative tools for diagnostic and theragnostic.
New solutions for point of care.
Next event:November 13-15, 2013, CNIT, Paris-La Défense, France
Author : Nathalie Accornero, Ao Marketing Life Sciences
Discover our services in Marketing & Business Development:
See other Diagnostic events for 2014